Estonian precision agriculture startup Paul-Tech raises €1.4M to equip farmers with real-time soil insights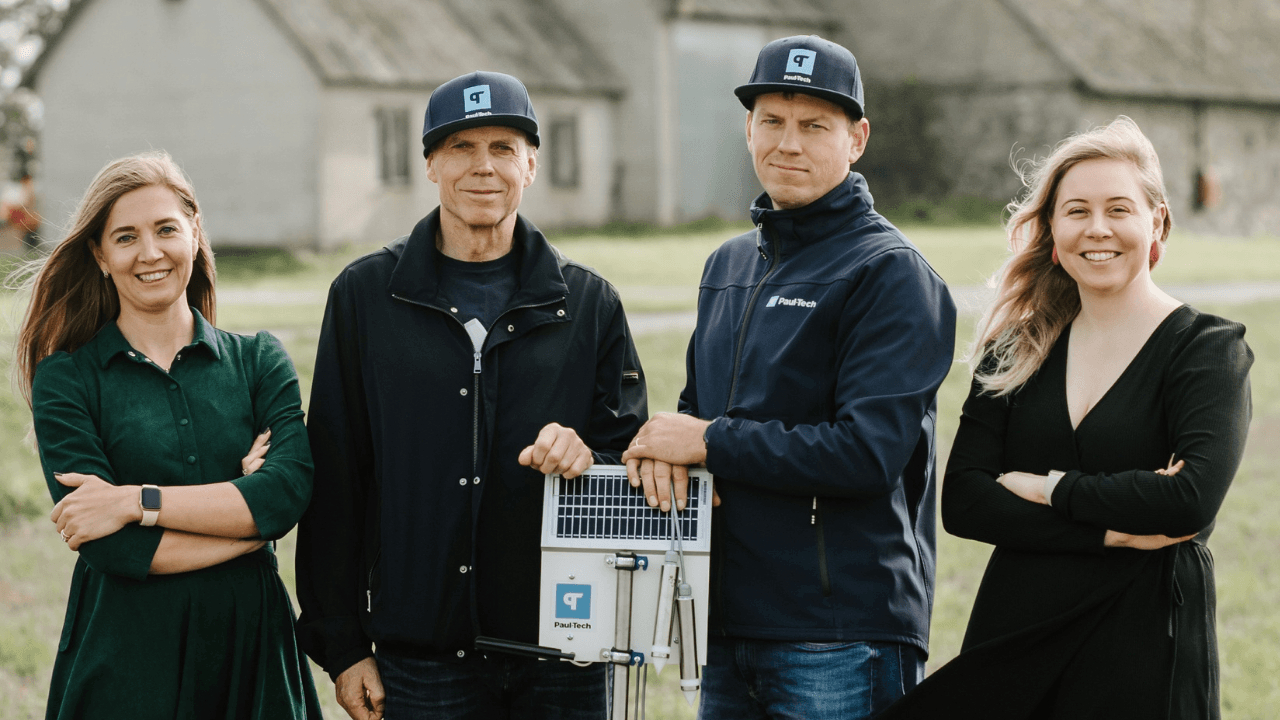 Tallinn, October 10th, 2023 – Paul-Tech, an Estonian startup specializing in precision agriculture, has raised €1.4 million in a seed round. The funds will be used to expand into the UK market and advance the product offering. "This investment enables us to continue our technology development and provide accurate and reliable solutions to farmers across Europe," says Mikk Plakk, CEO and co-founder of Paul-Tech.
The round was led by Estonian fund Superangel, with participation from SmartCap, Honey Badger Capital, the Estonian Business Angels Network (EstBAN), Tatoli AS, Overkill VC and business angels from Sweden.
Paul-Tech's agricultural platform combines proprietary sensors, born out of multiple generations of research, with data analytics, allowing farmers to engage in more efficient management practices. Unlike traditional precision farming methods that rely solely on optical data, Paul-Tech's technology evaluates the effectiveness of fertilizers in the soil and provides farmers with insights on when they are running low or need to be replenished.
"Our unique soil-based approach provides recommendations based on real-time soil data from the customer's fields, weather and satellite data, as well as agronomic knowledge," stated Plakk. "As a result, farmers are able to increase crop yield whilst reducing its ecological footprint."
Today, Paul-Tech's platform is used already by over 100 farmers from Estonia, Finland, Sweden and the UK. According to Paul-Tech's existing customers, using the data from their soil stations has enabled them to make smarter decisions: "Paul-Tech's data enabled me to reduce the amount of fertilizers applied with winter crop sowing, and as a result, enabled savings of 55,000€ with one decision. Other solutions in the market are not able to provide such level of information," says Estonia based farmer Jakob Lindam.
"In the light of growing environmental, societal and economic pressure, sustainable practices are more crucial than ever. Paul-Tech's commitment to reducing water wastage, minimizing CO2 emissions, and enhancing crop production aligns seamlessly with our investment philosophy of intersecting sustainability and technological innovation. We are excited to support Paul-Tech in driving positive change within the agricultural sector and creating lasting value" says Marko Oolo, partner at Superangel.
About Paul-Tech
Paul-Tech is a science-based agricultural platform enabling farmers to improve management processes based on real-time soil data. The company uses soil sensors, which have been built based on generations of research, to measure the effectiveness of fertilizers in the soil and provide farmers with insights on when they are running low or need to be replenished. The company was founded in 2019 by Mikk Plakk, Tiit Plakk, Eve Plakk, and Anu Einberg.  
SmartCap Green Fund is financed by the European Union NextGenerationEU Recovery and Resilience Facility funds.